Note On Packaging Changes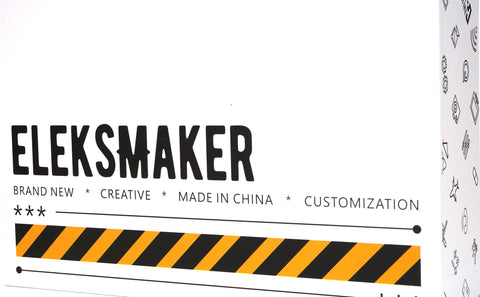 The new packaging has been launched and includes anti-counterfeit stickers.
The anti-counterfeit laser mark will be pasted on the box, if you receive a product that does not contain this laser mark please contact EleksMaker official.
PLEASE IDENTIFY AUTHORIZED DISTRIBUTORS, NON-AUTHORIZED PRODUCTS USING THE IPS TOOLS PROGRAM WILL LEAD TO BLACK SCREEN.