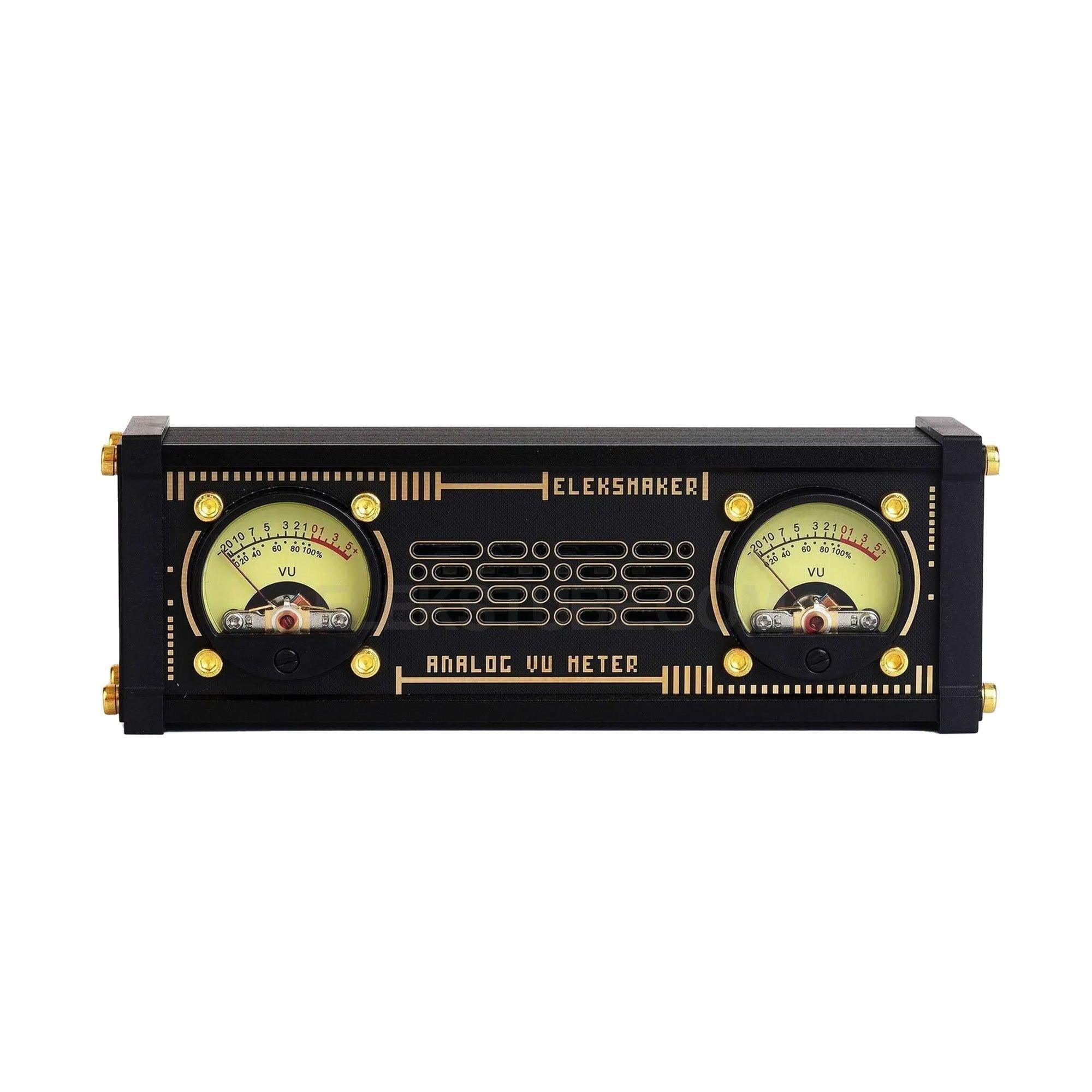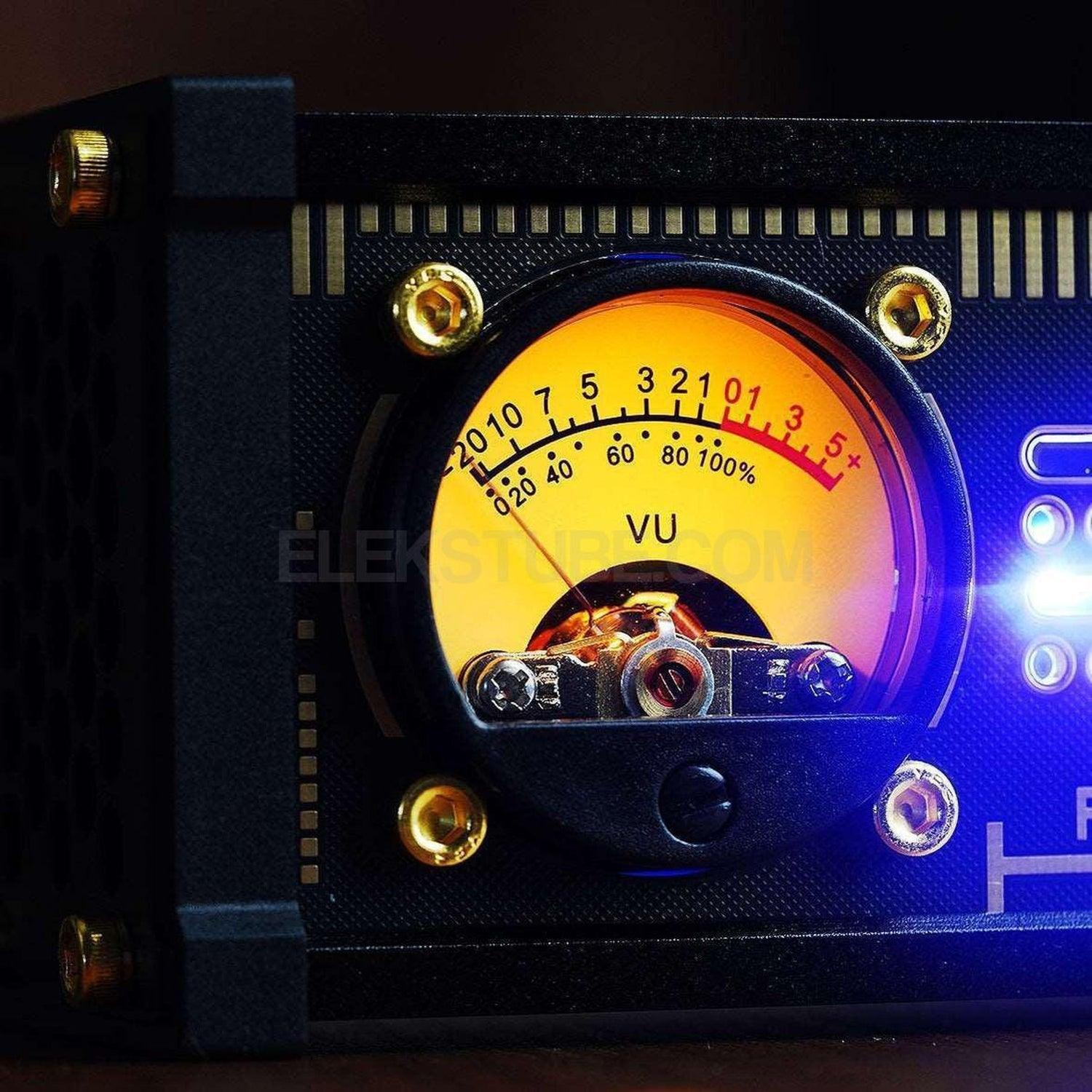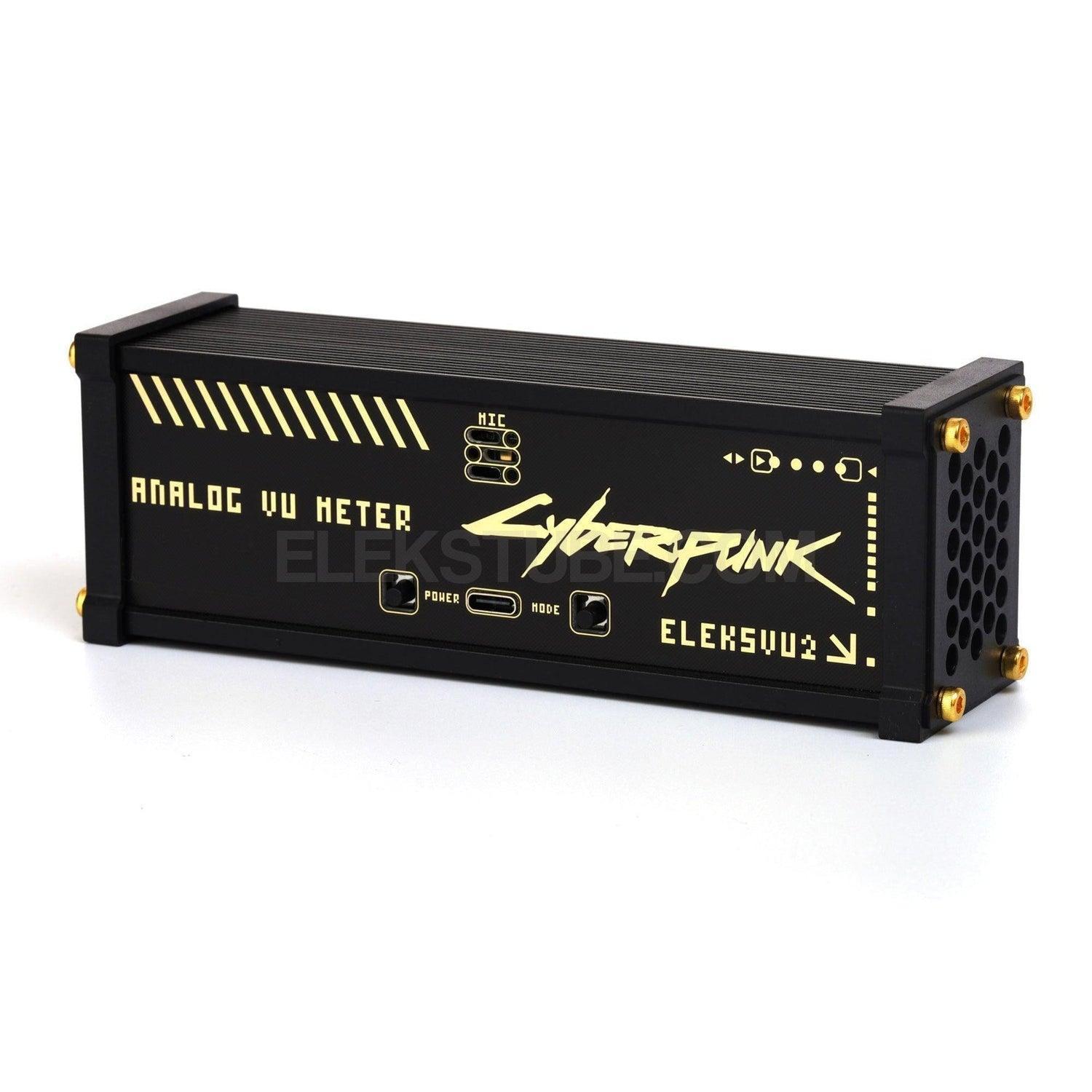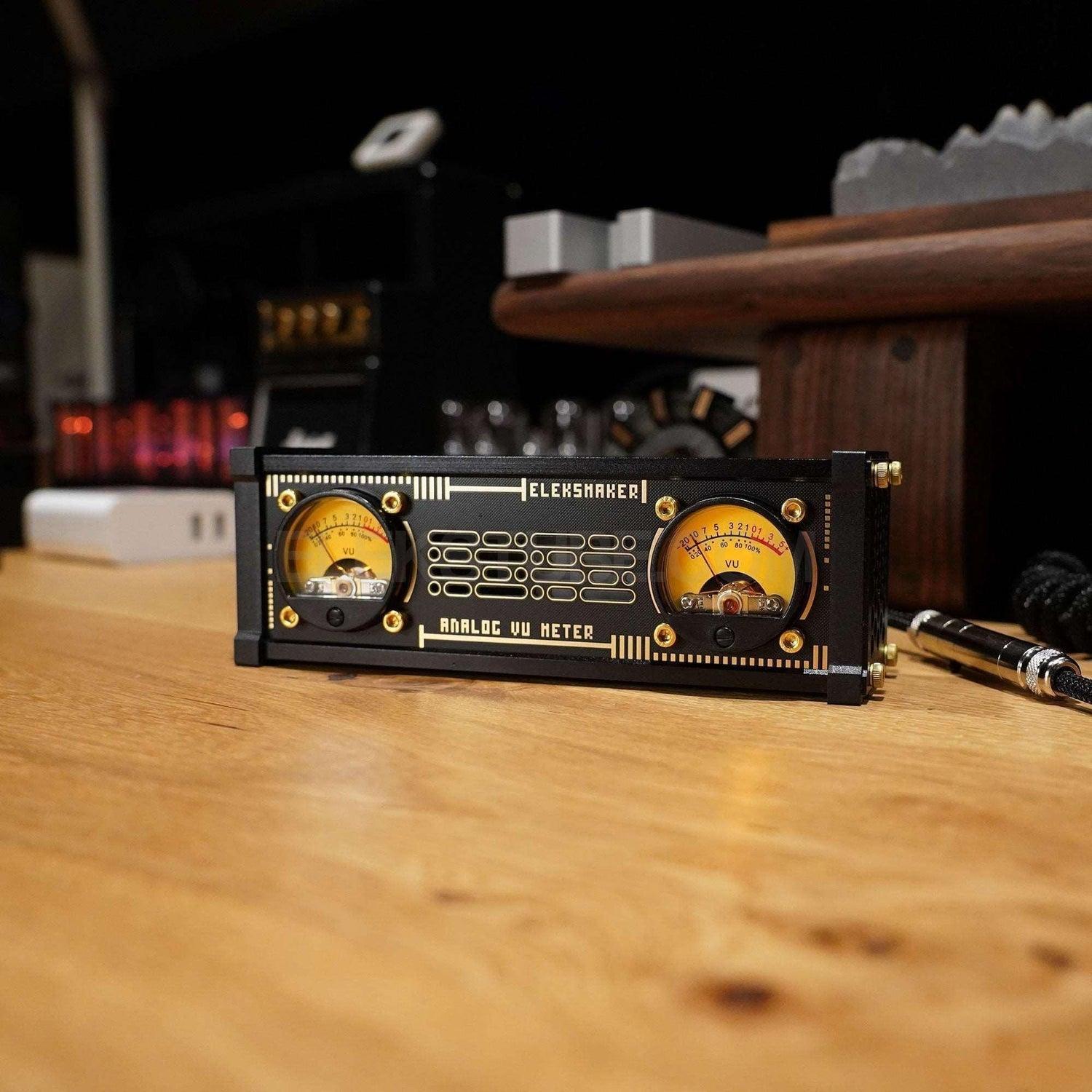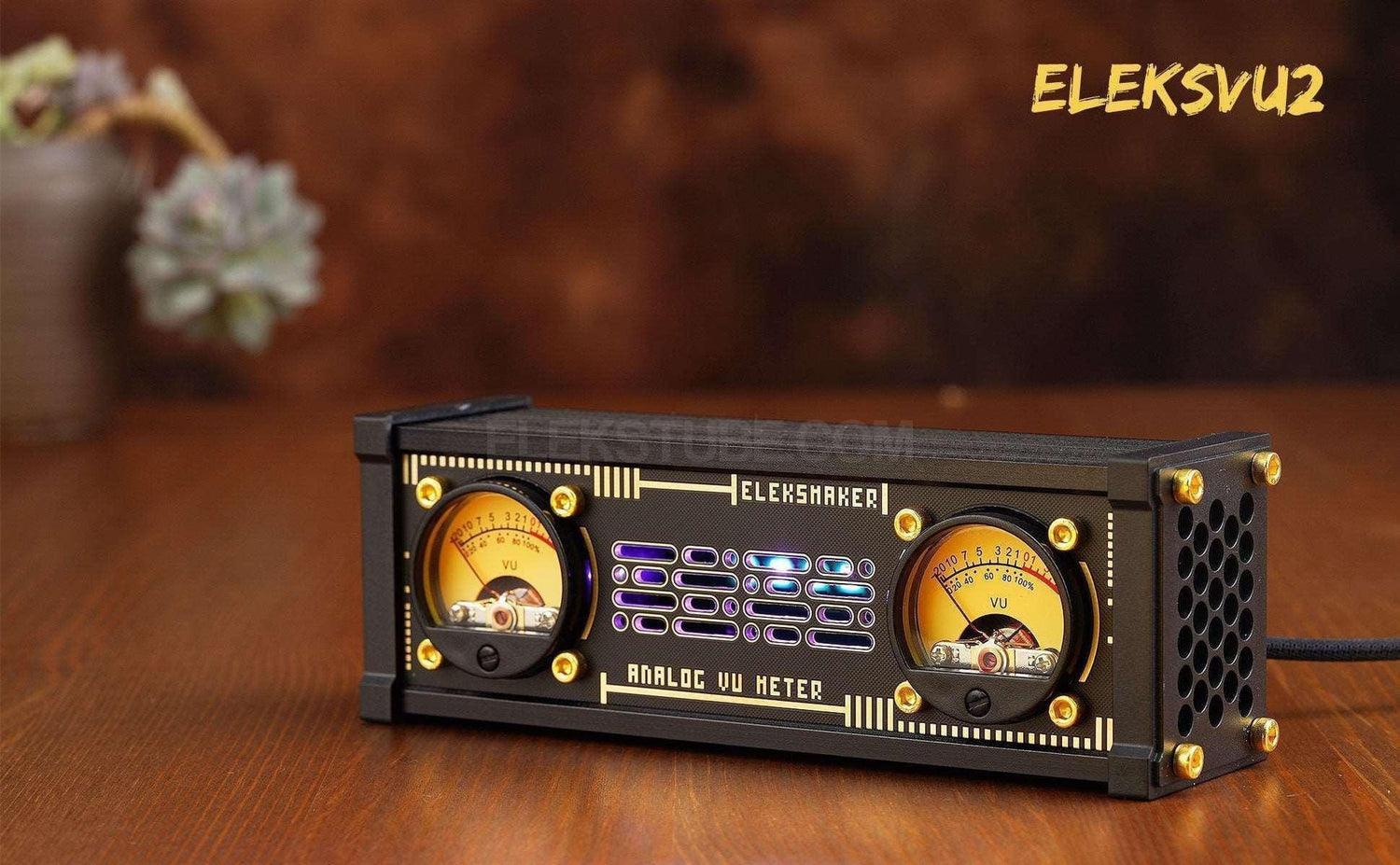 EleksVU2 VU level meter
This is not a speaker, not tube-powered amplifiers, no Bluetooth, and not rechargeable. It is a voice-activated VU level meter that oscillates according to ambient sounds and follows the beat when there is music. There is a row of RGB lights in the middle grille that can adjust mode and color.
The VU level meter has been newly designed with a gold-plated circuit board and backlit VU meter head. The microphone uses the same silicon microphone found in mobile phones and is extremely sensitive.
The entire unit measures 160mm x 44mm x 54mm. The power connector is Type-C, the supply voltage is 5V, and the connector is located on the back for easy cable routing.
Accessories include a 1m Type-C power cable and a 5V power adapter. The product is handmade and has been assembled.