Update: We have recently released a firmware update for IPS and IPS Pro, Ver2.10. Since some customers are inconvenient to use the Windows client for Wi-Fi configuration, we have restored the clock menu function. 
EleksTube IPS&Pro Gen2 Firmware Release Notes [Ver 2.10]
The EleksTube product line has been upgraded to the Gen2 system, and the new version comes in a new black box, while the clock can automatically get the time via Wi-Fi. This means that you don't need to manually set the time on the clock, just use the PC client to set up Wi-Fi for the clock, and it can set the time on its own.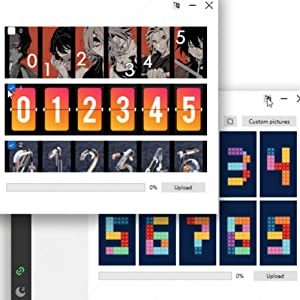 Gen2 system clock will no longer support the old version of the IPS Upload Tool PC client, please follow the instructions(Software Turorial 2ND.pdf) to visit the official website to download EleksTube IPS PC client.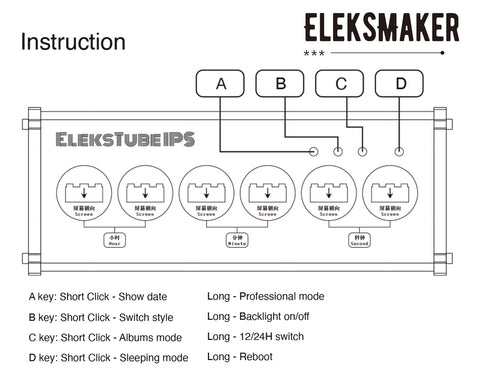 Meanwhile, the Gen2 system does away with the clock's settings menu, as it adds Wi-Fi time synchronization.
Due to international shipping, products sent to some regions/countries will have the built-in battery removed. The battery type is CR1220. The main function of this CR1220 battery is the RTC battery, which is used to save time after power failure. However, if you are using the Gen2 system IPS clock, just use the PC client to set up Wi-Fi. Wi-Fi configuration will not be lost after a power failure.